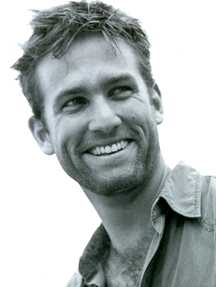 We've talked about the importance of breaking down silos before. Frequently, the best innovative solutions to community challenges are those that creatively combine ideas from multiple disciplines. To find those creative solutions, it's important for nonprofit advocates, communicators, and program directors to challenge barriers, habits, and assumptions that separate us from other offices, "competing" peer organizations, and disciplines.
The recent award winners of the 2012 Grinnell Prize are a great example.
The prize honors social innovators under age 40 who "show creativity, commitment, and extraordinary accomplishment in advancing positive social change" and awards $100,000 to each prize winner split in half between the winner and the organization they are supporting.
Winning Combinations
The prize money aside, what impressed me most about the winners is the creativity that each has shown in combining multiple disciplines.
Cristi Hegranes, Global Press Institute – Global Press Institute (GPI) advances both responsible global

journalism and community empowerment by offering journalism training to women around the world. In addition to journalism training, the women attend literacy and computer skills classes and are ultimately employed as by GPI where their experience and relationships enable them to report from the perspective of community members on the social injustice and other issues that impact them.
Jacob Wood and William McNulty, Team Rubicon – Team Rubicon improves disaster response and helps veterans to reintegrate into civilian life. By recognizing and applying the unique skills that military veterans have and enabling veterans to serve as volunteer responders, Team Rubicon creates a meaningful experience for returning veterans and is able to respond more rapidly to disasters across the world.
"After going to Katrina five years ago, I saw how bad the establishment was at responding rapidly. And so when I saw [the earthquake] hit Haiti, I knew that the status quo was going to be this lumbering response and I said, 'well, why can't I fix that?'", said Wood, Team Rubicon.
Jane Chen and Linus Liang, Embrace – Embrace was born out of a Stanford School of Design class titled "Entrepreneurial Design for Extreme Affordability." Chen and Liang's entrepreneurial design for an infant incubator for use in the developing world is the basis for Embrace's work today. Embrace's incubators combine the best of design, business savvy, and science and costs a tiny fraction of the cost for traditional incubators. Embrace's hybrid organizational structure also combines a for-profit organization and nonprofit organization in what Chen and Liang hope is a sustainable model for Embrace's future social impact. "We want to impact the lives of 100s of thousands of babies in the next couple years," said Liang.
Celebrating Silo-Breakers and Fortress-Razers
Many amazing people do this kind of work in our communities, and you probably know a few. Here are a few ways you can get more involved if you're interested:
Watch one of three short videos about the important work the winners are pursuing.
Leave a comment telling us about a multi-disciplinary leader who inspires you.
Nominations for the 2013 Grinnell Prize are open through November 5th. Share the prize and eligibility requirements with any family, friends, or co-workers you'd like to see honored.