We've talked about how important it is for nonprofits to create a content calendar and share regular updates with your constituents. Today I want to talk about the importance of getting influential guest bloggers within your community to write a guest blog post for you. Many organizations have someone in the celebrity realm championing their cause, and even if that person is only a celeb in your community, that's a big deal to your constituents. Guest blog posts and quotes are a great way to bring in diverse voices and to talk about niche issues.
Here are 7 tips for reaching out to and identifying guest bloggers.
1. Make a spreadsheet to define your goals. The spreadsheet should include people that you want to reach out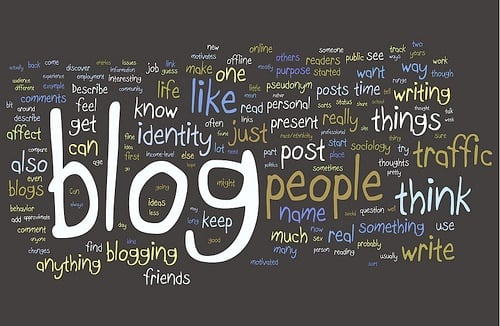 to, your goals for that person (do you want a single post, two-part series, etc.?), their contact info, and people at your organization who may have a connection to that person. Make sure to include "wish list" people who may seem unrealistic. You never know until you make the ask.
2. Identify the right experts and influencers to solicit guest blog posts or quotes from. Make sure you're highlighting voices in your community, as well as philanthropists who are passionate about your issue. Think about politicians who want to show leadership on the issue. And consider authors who are already writing on the issue.
3. Keep your "ask" out as brief as possible. You'll need to introduce yourself, your organization, and then frame your ask concisely.
4. Reach out to peer organizations, and even consider hosting a blog carnival.
5. Sometimes people will agree to write something for you, but may forget. Plan to follow up after a couple of days as a friendly reminder. And make sure that you're always thanking people - even if they aren't able to participate. Creating relationships is key.
6. Have a couple of questions on hand once someone agrees to participate. The questions are helpful to get them ruminating on the issue, and will help mold the direction that you would like them to go. Interviews are also a great way to incorporate guest voices into your blog.
7. Create a series of guest blog posts around a theme. This makes your request more attractive since each blogger knows they are part of something bigger that other experts in their field are participating in. It also allows you to build on each person who agrees to submit a guest post since you can name drop the people who are already participating to give your series more appeal.
What tips do you have for nonprofits that are thinking about beginning, guest blogging?