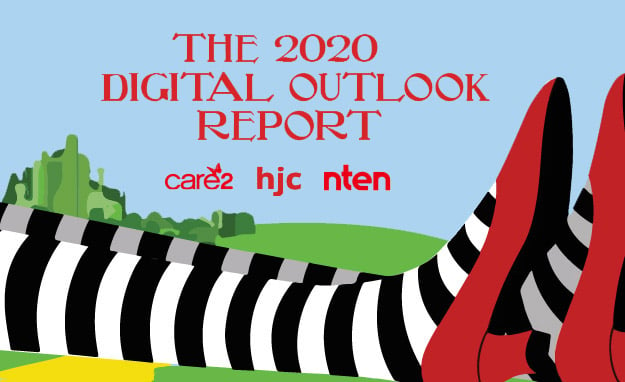 The 2020 Digital Outlook Report is here! Data from hundreds of organizations across the globe has guided the findings — see how you compare.
The digital world has become profoundly crucial to almost every global citizen and the social impact organizations that they interact with. However, there's no simple, straight path. Getting to the point of effective digital transformation is not as simple as walking from Point A to Point B unimpeded – and in a straight line.

That's why we're proud to present to you our sixth annual Digital Outlook Report. It's here to help you and your organization see what may lay ahead in our journey and highlights some of the barriers that may impede that journey. We hope the Good Witch, Glinda, would truly approve of the way we're trying to provide you with guideposts, perspective, and assistance on your digital journey.