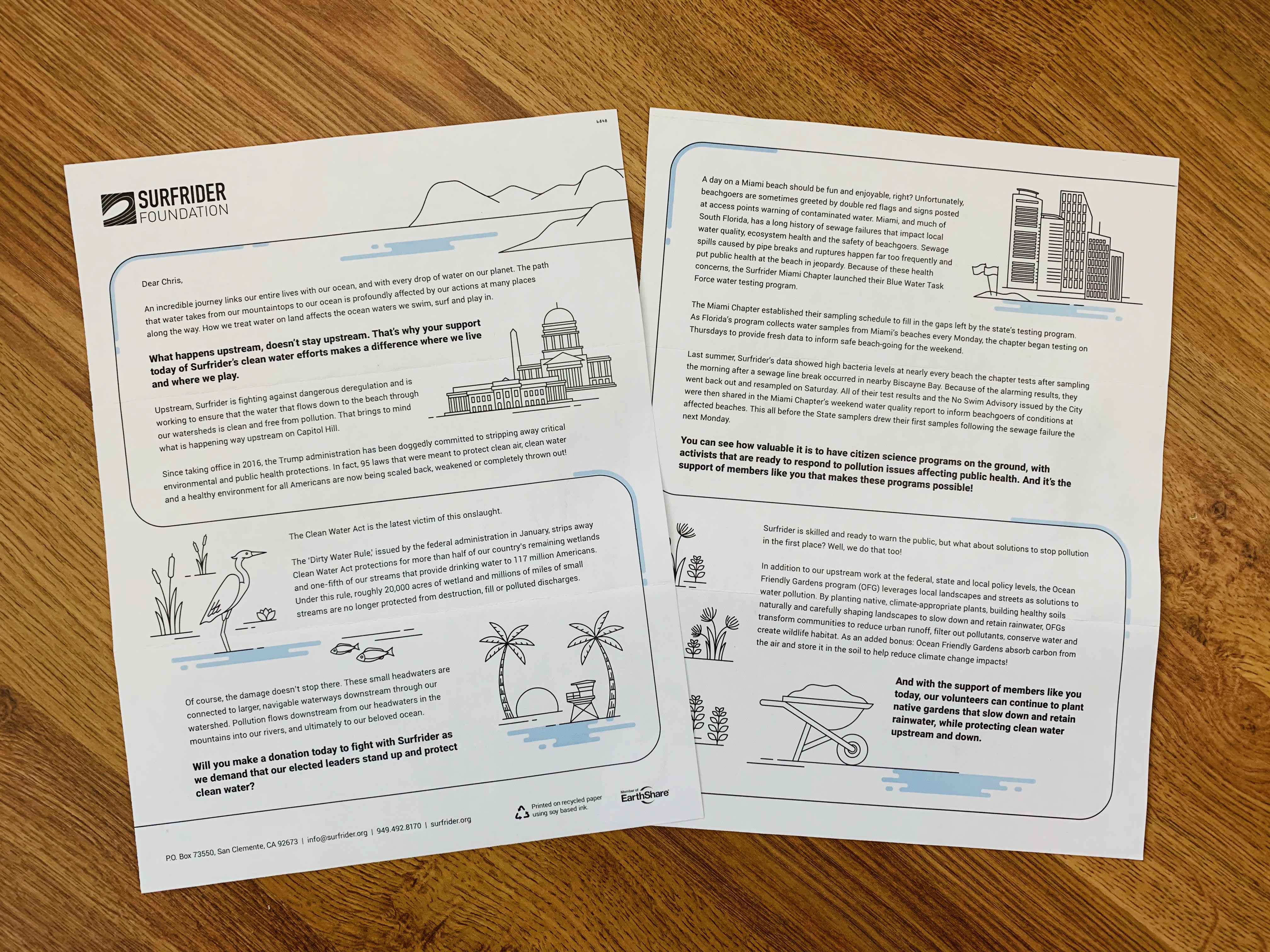 Donors, volunteers, and advocates for good causes are hungry to hear from the organizations they support.

Here at Care2, it's common for members to tell us: "I want to know how I can help."

Many organizations have been consistently communicating with supporters throughout the COVID-19 pandemic, sending email updates and reaching out by phone to talk to their community members.

The best communication in a crisis is transparent and thoughtful. Honesty with your donors helps build lasting and meaningful relationships with the people who support you.

Here is a great example from Surfrider Foundation. In this email, Surfrider let their community know about the direct mail piece they had produced and scheduled before the coronavirus outbreak.