In just a few hours we will ring in 2017. Now is a good time for nonprofits to not only reflect on the impact and lessons learned from their 2016 marketing and fundraising strategies, but to also begin preparing for the year to come. With the rapid evolution of tech and increasing noise on social media networks, organizations need to be able to adapt to new technology and figure out ways to break through the clutter. From technology, to marketing to outreach, there are many trends we can expect to see in the nonprofit sector in 2017 that will change the way we approach marketing nonprofit campaigns and nurturing relationships with donors.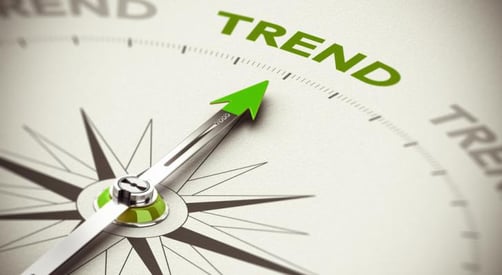 Here's 5 Trends We'll See In The Nonprofit Sector In 2017
Donations will Increase in 2017

According to

The Philanthropy Outlook 2016 & 2017

, presented by Marts & Lundy, Total Giving is expected to increase by 4.3% in 2017 as compared to 2015. This is due to above average growth in the S&P 500, average growth in income and above average growth in household and nonprofit net worth. What is particularly interesting is the breakdown of these numbers. 70.6% of Total Giving is expected to come from individuals and households, followed by 16.2% from foundations, 8.2% by estates and 5.0% by corporations. This is an important trend to take note of when crafting an appropriate fundraising strategy. While this report was published about a year ago and the authors were probably not expecting Donald Trump to win the Presidency, donors typically rally in politically charged times. For example, between the time Trump/Pence were elected and early December, Planned Parenthood had already

received more than

$315,000 donations

— and more than $82,000 of those were made in the name of the Indiana governor

.



Declining Engagement on Social Media


Throughout 2016, the follow, like and click rates have been declining on platforms like

Instagram

and Facebook. This is partly due to a saturated market, where more and more nonprofits and brands compete to get heard. In 2017, engagement on social media is expected to drop even further. Using social media as a free form of advertisement will no longer yield effective results. Nonprofits will want to allocate funds to test ads and invest in marketing campaigns to specific target audiences.

Care2

who runs this blog does cost-effective acquisition nonprofit campaigns.

Increase in Mobile and Email Fundraising

With the decline in social media engagement, we can expect to see an increase in email fundraising, particularly from mobile devices.

Litmus

reports that 56% of activity on mobile is dedicated to checking emails. We have seen a rise in mobile activity over the past few years and can expect this trend to continue. According to the

2016 Nonprofit Benchmarks study

, 13% of online gifts were made from mobile devices — a number that likely reflects both user preference and increasing adoption of mobile optimization best practices by nonprofits. This will continue to increase in 2017.





Email continues to rise as well. It is projected that the number of email accounts worldwide

will grow from 4.35 billion to 5.59 billion by 2019

. So, no email is not dead. Check out our tips on how to make the most of email fundraising.



The Rise of "Internet of Things (IoT)


Gartner

reports that, by 2020, more than 26 billion things will be connected to the internet. The for-profit sector has already begun to take advantage of this increase in interconnectedness. Take

Amazon's Dash Button

, as an example. Amazon has taken advantage of IoT technology to increase their revenue. The Dash buttons allow consumers to order products and restock household items with the push of a button. As more and more things become connected, nonprofits will want to think about how they can leverage this data. For example, your smartphone, Fitbit, and Apple Watch are part of IoT. If you're a health organization like the American Heart Association looking to reach donors interested in health and fitness you could develop fitness challenge campaigns and leverage public data from the apps. Fitbit for example, has social media sharing features where users can share daily steps, calories burned, etc. If your nonprofit isn't already familiar with IoT, then you should consider learning more about it in 2017 and identify potential strategies to utilize it.



Nonprofits will Partner with Social Justice Movements

In the past few years we have seen a rise in social movements that aren't like traditional nonprofits. Take #BlackLivesMatter, for instance, which has become prolific not only on social media, but has been reported on by countless news outlets and discussed in political debates. In the following years we can expect to see nonprofits crossing organizational boundaries and partnering with other networks to spread awareness and action. This means breaking out of organizational silos and joining widespread movements. With the current political climate, it is a likely possibility that many nonprofits may receive less government funding, which may require organizations to break down barriers and collaborate more to get things done.

Allyson Kapin
Allyson has been named one of "Top Tech Titans" by the Washingtonian, one of the Most Influential Women In Tech by Fast Company, and one of the top 30 women entrepreneurs to follow on Twitter by Forbes for her leadership role in technology and social media. As Founding Partner of Rad Campaign, she leads the firm's client and online strategic services. For over a decade Allyson has helped non-profit organizations and political campaigns create dynamic and award-winning websites and online marketing and recruitment campaigns. She works side-by-side with her clients to meet their web needs and maximize their online effectiveness to create real world impact.