Alia helps nonprofit clients innovate engaging, inspiring, and successful online fundraising, advocacy and marketing campaigns. Currently she works with the Monterey Bay Aquarium, Environmental Defense Fund, the International Rescue Committee, and Conservation International among others. Alia holds a masters degree in public policy and communications from the LBJ School at the University of Texas at Austin.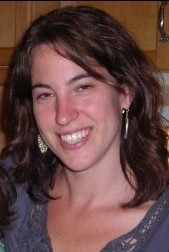 Ryann Miller - Director of Nonprofit Services, Care2
Ryann works with nonprofits to help them recruit passionate supporters from Care2. What is Care2? An an online social network of over 28 million people worldwide who want to make a difference in the world, through the causes they care about. Prior to joining Care2 Ryann co-founded a start-up called DonorTrends, and before that was an online fundraising consultant at HJC.

Eric Rardin - Vice President of Business Development, Care2
Eric is Vice President of Business Development at Care2.com where he helps hundreds of nonprofits connect with donors and supporters online. At Care2 Eric advises nonprofits on email acquisition and multichannel conversion strategies. He has contributed to integrated conversion efforts on behalf of nonprofits in the US, Canada, and the United Kingdom. Eric serves on the board of directors of two national nonprofit organizations. Prior to joining Care2 Eric designed and executed integrated advocacy campaigns for environmental nonprofits for more than seven years. Eric has an MBA from the Carey School of Business at Johns Hopkins University, an MA in Government and International Studies from the University of South Carolina and a BS in Political Science from the University of Wyoming.