Presented By:

Jason Mogus — Principal Strategist, Communicopia
Jason leads Communicopia, a 20 year old digital strategy consultancy that helps social change organizations create world class digital programs, projects, and teams. Jason has led digital transformation projects for some of the world's most respected social change brands including Human Rights Watch, the UN Foundation, the TckTckTck global climate campaign, NRDC, the City of Vancouver, and the Tar Sands Solutions Network.
Jason is a recognized leader in the fields of digital strategy, networked organizations and campaigns, digital teams, & organizational change catalyzed by technology.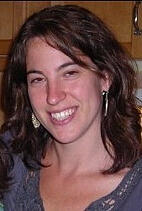 Ryann Miller — Director of Nonprofit Services, Care2
A specialist in online and integrated fundraising and campaigning with a special emphasis on online media, Ryann works with nonprofits to help them recruit passionate supporters from Care2. Prior to joining Care2, Ryann was an online fundraising consultant at HJC New Media, where she worked with leading nonprofits to leverage the internet in nonprofit fundraising, advocacy and marketing.
Ryann owns an off-grid island summer cottage and lives with her husband, two sons, and dog Hank.