Presented By: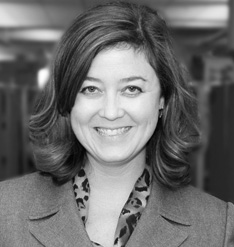 Allison Van Diest, Internet Solutions Architect, Blackbaud
Allison has been a marketing professional for more than a decade. Over the course of her career, she has made the transition from marketing "artist" to marketing "scientist" by uncovering ways to measure the impact of marketing in the organizations she serves. Recently, Allison has been involved in marketing the Blackbaud Internet Solutions division, which provides Internet solutions, marketing strategy and creative assistance to a wide variety of nonprofit customers. She holds a bachelor's degree in English from Florida State University and a master's degree in business from The Citadel.

Karla Capers, Online Director, Union of Concerned Scientists

As the online director at Union of Concerned Scientists, Karla Capers manages the organization's online outreach, advocacy, fundraising and marketing. She works with program staff to develop effective, creative online advocacy campaigns that support policy goals and build the organization's base of activists, scientists and donors. She develops goals and strategies for, and oversees implementation of, the organization's online marketing, social media, and supporter engagement activities and works with development staff to create and implement annual online fundraising plans and budgets. Karla joined the UCS in 2005.

Prior to her work at UCS, Karla worked for nine years at Boston-based Corporate Accountability International. In her role as creative director, she oversaw the organization's website, online advocacy and fundraising, print publications, email communications, and film production.

Jocelyn Harmon, Director of Nonprofit Services, Care2

Jocelyn is passionate about helping nonprofits succeed online so that they can change the world! As Director of Nonprofit Services at Care2 she is responsible for connecting charitable organizations to Care2's 16 million + members and helping them to acquire new donors, members and advocacy supporters online. Jocelyn has worked with some of the biggest and most respected nonprofits in the U.S., including ASPCA, IFAW (International Fund for Animal Welfare), The Nature Conservancy, Defenders of Wildlife, the Carter Center, American Legacy Foundation, and Meals on Wheels Association of America.

Jocelyn is a recognized blogger and speaker on online marketing for social change. Her personal blog, Marketing for Nonprofits, is top-ranked on Alltop. She also writes for Fundraising Success. Jocelyn recently joined the board of NTEN - the Nonprofit Technology Network.