Presented By:
Lesley Mansford — CEO, Razoo
With over 20 years of experience building billion dollar brands and engaged communities around online games and a lifetime of philanthropic giving, Lesley has helped build Razoo into the premier online fundraising platform.
After graduating from Bristol University in 1984, Lesley started working at Electronic Arts and rose quickly through the ranks in their marketing department to become VP of Marketing and the youngest female vice president. In 1996, Lesley left EA to co-found Pogo.com, which established the online casual games category. When EA acquired Pogo.com in 2001, Lesley was named Vice President of Online Publishing and went on to build EA's mobile and digital distribution businesses.
Lesley lives in Occidental, Calif., with her partner Nick, and his two daughters Chiara and Bianca. She has competed in multiple triathlons and Ironman events, has raced a sailboat from Africa to Boston, and holds a professional culinary degree.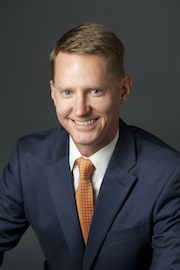 Caleb Tiller — Executive Director of Communications & Public Affairs, UN Foundation
Caleb Tiller is the United Nations Foundation's Executive Director of Communications & Public Affairs, and brings over a dozen years of experience in communications, marketing and public relations to the position. He helps manage an award-winning team of more than 30 communicators, shaping the conversation about the Foundation's work to connect people, ideas and resources to help the UN take on the world's most pressing challenges.

Previous positions include tenures in the travel industry, the non-profit sector, and membership associations. Just prior to the UN Foundation, Caleb worked as Sr. Director, Marketing and Communications, for the Global Business Travel Association, an organization where he served for over six years. In his last position at GBTA, Caleb oversaw all of the organization's event marketing, media relations, social media, and membership communications, for operations in North America, South America, and Europe. Caleb started his career as an educator, working for four years as a high school English teacher and college-level tutor.