ABOUT THE SPEAKERS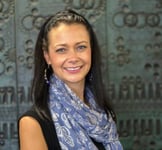 Clare McDowall
Owner, Socially Good and Creator, Digital Literacy for Leaders
Clare has been helping nonprofits with their digital and social strategies since 2009 when she worked as a fundraiser for Oxfam GB. Since 2013 she has been consulting with organizations, businesses and individuals to educate and inspire better social and online activities and results. Her clients have included millionaire businessmen, grassroots advocacy groups, health and poverty charities and leaders from Fortune 500 companies.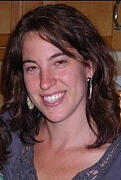 Ryann Miller
Director of Nonprofit Services, Care2
A specialist in online and integrated fundraising and campaigning with a special emphasis on online media, Ryann works with nonprofits to help them recruit passionate supporters from Care2. Prior to joining Care2, Ryann was an online fundraising consultant at HJC New Media, where she worked with leading nonprofits to leverage the internet in nonprofit fundraising, advocacy and marketing.
Ryann owns an off-grid island summer cottage and lives with her husband, two sons, and dog Hank.