YouTube's nonprofit channel just released a cool new tool that allows nonprofits to incorporate a call-to-action functionality into the videos they post on YouTube. Nonprofits have been lobbying for this type of tool for a while, in order to drive traffic back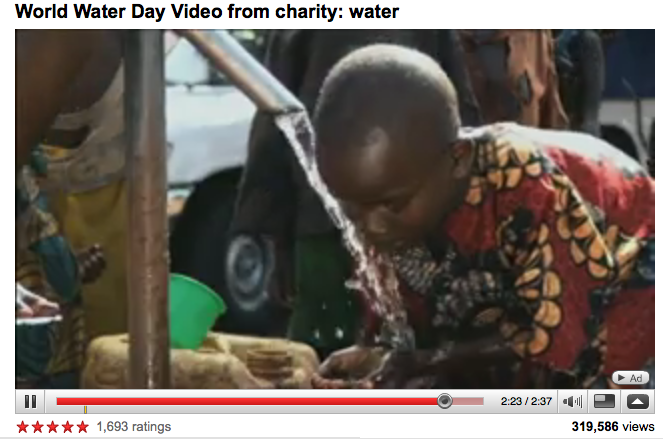 to their own websites so people can actually take action without having to remember the URL's campaign name mentioned in the video.
Here's how it works.
1. If you are not a YouTube nonprofit partner, you will need to sign up here first. If you are already a nonprofit partner go to step 2.
2. Go to "Edit Video" and fill out the fields in the section marked "Call to Action Overlay".
3. Click "Save" and voila - the overlay should appear on your video.
To kick off the new "call-to-action" tool, YouTube featured a video from charity:water on the YouTube homepage, which used a take action overlay to encourage YouTube users to donate money to build wells and provide clean, safe drinking water.
"The response from the YouTube community was overwhelming. Charity:water was able to raise over $10,000 in one day from the video. That's enough to build two brand-new wells in the Central African Republic and give over 150 people clean drinking water for 20 years, said, "Ramya Raghavan of YouTube.