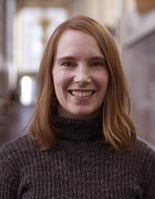 What is your superpower? This is a favorite question of my colleague, Jon Stahl, and when he asks it, what he's really talking about is value proposition. And not just some vague value proposition, like, "we protect the environment," but more along the lines of what can you do for me today? Wonder Woman, for example, fights crime, but her superpowers? Invisible plane, "lasso of truth" and, hello, magic bracelets. I'm on board with the fighting crime part, but more likely to pay attention if I can get a ride in the invisible plane.
Competing for Time, Attention, and Money
As nonprofit organizations, we all have missions, we all have expertise related to our mission issue, and we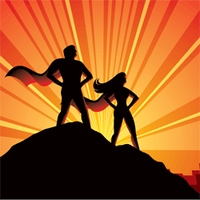 all depend on other people who care about our missions to get the work done.
In a perfect world we would not have to compete for the time, attention and pocketbooks of those on whom we depend. We'd have all the support we needed and we'd achieve our missions in no time. Comic book villains defeated. Climate change fixed. Toxics outlawed. Urban sprawl, deforestation, disappearing biodiversity – all of that stuff would be a thing of the past.

Unfortunately, the world's not perfect yet, and all of those good people who care (or would care) about our work have loads of other things on their minds, schedules and budgets.
You Are Special
So how do you build relationships with these folks, make them prioritize your cause, better engage them in your work? One excellent way is to use your unique expertise, access, skills – whatever you're super at – to provide a product, service or experience that really matters to your target audience. Develop an engagement superpower.
Your engagement superpower shouldn't distract from your mission-related work. In fact, your superpower should advance your mission, even be integral to it. However, an engagement superpower may be an expansion of or a departure from your historical strategies and tactics. Or something you're already doing, but not doing much of because you didn't realize it was a superpower.
Engagement Superpowers in Action
Here are a handful of great engagement superpower examples:
Conservation Minnesota – These folks have developed a bunch of engagement superpowers, but the one that I really love is the weather service they offer on their website. Weather is something that people want to know about everyday – and really, it's probably the most common way that people relate to the natural environment. It's also the starting point for any conversation about climate change. Offering a weather information service on their website has doubled Conservation Minnesota's web traffic over the last year, and has served as a gateway for really important policy conversations about climate. Awesome engagement superpower.
Oregon Environmental Council – The folks at OEC want to build relationships with Oregonians who care about safe, healthy, toxics-free living. One of their superpowers is a tool for finding eco-healthy child care providers. If you have kids and need child care, and are the kind of person that OEC wants to engage, what better service could they offer? This superpower has become so popular that it's now becoming a national program.
Washington Trails Association – WTA is working to preserve, enhance, and promote hiking opportunities in Washington State. Cool, right? They lobby the legislature, they organize volunteers to repair trails, they have hiker education programs. But their engagement superpower is a hiking trails database that is not only a great resource for hikers looking for trail information with recent updates, it's also a place for those same hikers to post trail reports – giving back in a way that is both fun and useful. The easier it is find a hike and the more you hike, the more invested you are in the Washington Trails Association. In the last year, over 700,000 unique visitors visited WTA's website to find or post a hike.
Ecology Center – The folks at Ecology Center have developed an incredible superpower and you can check it out at their HealthyStuff.org website. Once there, you can research over 5,000 consumer products, including toys and other children's items, and find out exactly what's toxic and what's not. It's a great service, behavior changer and action motivator all rolled into one. Nothing will get you more fired up about the sad state of consumer product protections than discovering that the Dora the Explorer activity tote you just bought your niece is chock full of lead, chlorine, arsenic and bromine. Yuck! This is a site that I started visiting all of the time once I found out about it. I've told all of my friends with kids about it, and it has seriously engaged me in the Safer Chemicals, Healthy Families campaign.
Find Your Power
How do you know if an experience, service or product you offer is actually an engagement superpower? Or if it has the potential to become one, if you just invested a little more?
Is there a market for your superpower? Is it something people actually want? Really? Would people pay for it? We're not saying that you should charge for your superpower, but if you're doing something that people would be willing to pay for, that's a pretty good clue that it has superpower appeal. If you have to organize, cajole or guilt people into using or taking advantage of your superpower, well….it's probably not a superpower.
Does your superpower attract people with whom you'd not otherwise be in contact?
Does your superpower cause people to identify themselves to you and enter into the beginning of relationship that you can further develop?
Is your superpower uniquely excellent? Is it something that your target audience can't readily get from anyone else?
Does your superpower make your mission personally relevant to the lives of the people with whom you're seeking to connect? This is really the key. For the true believers in your mission, they already take your issue personally. But for all of the rest of us who might be volunteering, taking action, contributing or otherwise supporting you, providing value around what's personally relevant to us related to your issue is the best way to engage and expand your base.
So what are your organization's engagement superpowers? What are you doing to serve them up to the people you care about? If you have a great example, let us know!
How are you using your engagement superpowers to move your supporters up the engagement pyramid? Read our article The Engagement Pyramid: Six Levels of Connecting People and Social Change for even more engagement goodness.

Karen Uffelman is the Director of Client Strategy for Groundwire, a consulting organization in Seattle specializing in online tools and strategies for environmental nonprofits.