If you thought email radically changed the way nonprofits communicated with constituents online, then social networking sites like Facebook and Twitter may have challenged you even more. Social networking has forced nonprofits to be comfortable with two-way communications, transparency, and adapting to short social conversations using limited character counts. As part of this communications evolution, nonprofits have grown accustomed to relying on url shorteners such as bit.ly and ow.ly to quickly share links to blog posts, advocacy and fundraising campaign on social networks. Plus some of the tracking stats (number of clicks, referrer, locations) have been useful to nonprofits in helping to determine which links resonated with their constituents. However, just today a .ly shortener called vb.ly has been seized by the Libyan government for failure to comply with Islamic law. And now this has all .ly url shorteners on high alert. You may be wondering how this is possible and what kind of impact will this have on nonprofits?
Some Background
A country code top-level domain (ccTLD) is a two letter Internet top-level domain used or reserved for a country, a sovereign state, or a dependent territory. The Internet Assigned Numbers Authority determines a trustee for each ccTLD and administration and control is then delegated to that trustee. This trustee enforces policies and operation of the domain. Since .ly is used and operated by Libya, they are within in their jurisdiction to seize domains that don't comply with their laws. In the case of vb.ly the Libyan trustee felt that "that the content of [their] website was offensive, obscene and illegal according to Libyan Islamic Sharia Law."
Could this impact popular url shorteners bit.ly and ow.ly? Absoultely.

Impact on Nonprofits
Bottom line. Panic! Just kidding. If your nonprofit shares links anywhere (email, social networks, on your own website, etc) using .ly shorteners and that .ly shortener is seized, these links will no longer work. Yikes! Here are some options you may want to consider. Look for alternative url shorteners such as Google's new version goo.gl which has some basic tracking stats.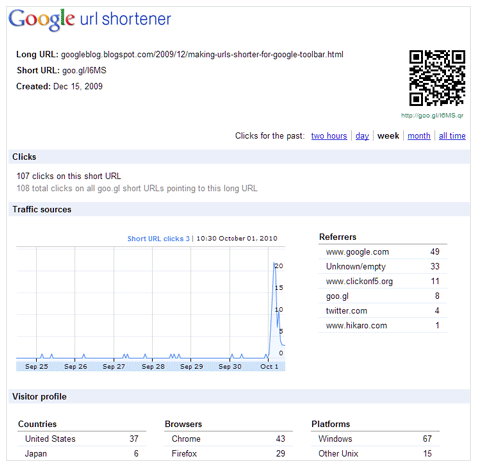 If Goo.gl integrates with Google Analytics in the future it will become quite powerful. Also, if your nonprofit website is on the content management system Drupal or WordPress you can use one of their modules to build your own shortener. Granted this url won't be easily integrated into your existing tools such as Tweetdeck or Hootsuite but you can certainly ask for a feature request from your favorite apps.
What are your favorite url shorteners that aren't affiliated with .ly?