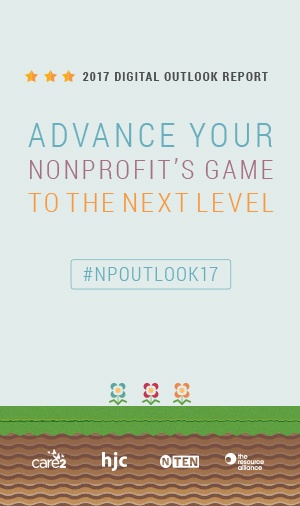 We have some exciting news for you. Care2, hjc, NTEN, and Resource Alliance have just released the 2017 Digital Outlook Report.
The report contains data collected from 530 nonprofit professionals in more than 20 countries.
Now in its third year, the Digital Outlook Report is designed to help every organization find digital fundraising success. Noting that 62% of survey respondents have no digital strategy or dedicated digital team, this year's report focuses on step-by-step instructions to help nonprofits level up their digital activities.