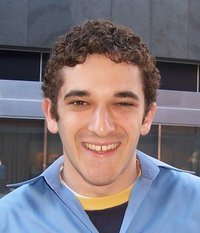 Has the world gone mobile crazy? Apple's app store just cracked a quarter million available mobile applications, Google's Android is giving them a run for their money, and Microsoft is waiting in the wings with Windows 7 Mobile. Apps are central to mobile and, according to Allyson Kapin, Blogger-In-Chief for Care2's Frogloop and Partner at Rad Campaign, mobile web use is exploding. Does your organization have a mobile and app strategy?
Ensuring that your nonprofit website is mobile friendly and loads well from different mobile browsers should be your first priority when it comes to mobile. Beyond that, we've seen the potential for text-based mobile giving campaigns, which Frogloop has reported in the past year. While few nonprofits have developed mobile apps, the potential is huge if done strategically and of course executed well. We'll likely see some great mission driven apps released in the coming years as more nonprofits decide to experiment and invest in mobile app development to further their missions.
Thinking about Developing Your Own Custom App? Check out these 7 Mission Centered Nonprofit Apps
Inexpensive App Development Options
Cost is one of the biggest factors preventing organizations from adopting mobile apps as a tool to accomplish their programmatic work. Complex applications can be expensive to develop, which is fine if your budget is in the tens of millions, but for smaller organizations, the cost of developing a custom app can be prohibitive.
If your organization is in this boat, consider putting together a simpler mobile app using template-based tools like AppMakr and AppFlight. Template-based apps can be developed by staff quickly with an investment in the $200-$400 range. Admittedly, the resulting applications are relatively bare-bones in comparison to what you can build with a five to ten thousand dollar investment, but they do provide a mobile experience to your supporters that is becoming increasingly important as mobile use skyrockets.
Has your nonprofit developed a mobile app? Tell us about it in the comments section.
*Avi Kaplan is the Online Coordinator, AKA Coordinator of Awesomeness, at Rad Campaign, a firm that provides web design, web development and online marketing and strategy to nonprofit organizations and political campaigns.
You should follow Frogloop on Twitter.