Make Audio a Vital Medium for Your Non-Profit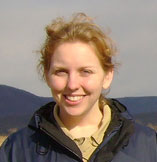 Using audio files may be more powerful than you think. The term multimedia brings to mind flashy video presentations. However, going lo-fi with your media can actually suit your needs more directly than video, text or still photography. Jill Foster, a communications consultant in DC, recently spoke to me about the virtues of stand-alone audio..
Karen: So what is different about stand-alone audio content versus other types of content that you can find online?
Jill: It provides another type of idea stream. With audio, the issue is speed because it's a simpler type of content to produce. Video is such a powerful medium, but one reason why I like using audio is to preserve the audio quality itself – and use a smartphone mic, like for certain conversations where the audio environment is threatened by back noise. Last week when interviewing a Gulf resident in Grand Isle, LA – I used Flip video to capture the gorgeous sun on the desolate sandy beach being cleaned up by BP. But later when auditing the video clip, the audio was severely blurred by the strong winds. So that would've been a time to use audio-only tech (like the Voice Memo mic on the iPhone) as to preserve audio quality.
Audio, also captures my immediate reflections, and I rarely edit. I love audio content and sharing it especially via mobile. It's a way to humanize the relationships I'm building along the way. In the end, audio is everything and it creates a conversational archive.
Karen: How do you make your audio files conversational?
Jill: There are two approaches that I lean on:
The first is 'Observational, Solo Dynamic.' With the audio recording itself where it is more observational, my own reflections (vs an interview dynamic), I will record and publish the audio and send it to specific people in my public networks online to continue the conversation re: that particular subject. So the conversational piece happens after the fact of the recording itself.
The other approach I use is the 'Interview Dynamic' (meaning an interview I conduct with someone else). At conferences or say the recent blogging expedition for CitizenEffect, interviews are certainly more conversational on the front end.
Karen: Do you have advice for nonprofits that want to engage in audio?
Jill: It's a social, personalized way to create conversational archives and show your relevant communities – your advocates, donors, partners – what types of information your find worth sharing and through the distinct personalities in your organization.

Here are Jill's favorite audio services:
Cinch – Micro podcasting tool that creates and posts mp3's from your phone.
Posterous – Email your audio files to posterous and they post to your accounts.
BlogTalkRadio – Allows users to create and host their own radio shows.
AudioBoo – A favorite record and share service.
TalkShoe – Group chat and teleconferencing service.

Listen to Jill's Top Four Reasons Non-Profits should incorporate audio.
*Karen Kitchens is a Senior Web Developer at Rad Campaign, an online communications firm that provides web design, web development and online marketing and strategy for nonprofit organizations and political campaigns.
You should follow Frogloop on Twitter.