Does your nonprofit struggle with figuring out what percentage of your Facebook content should be promotional VS sharing other content from news or blog sites? Here are a couple schools of thought on finding your Facbook content sweet spot.
The 70/20/10 rules for managing your content on Facebook as shown in the infographic below states that:
70% of the content you share on Facebook should be organizational resource material and content that your target audiences will find valuable. For example, if your organization focuses on sustainable fishing you would want to provide useful content that would help your audiences make sustainable seafood choices when they eat out.
20% should be sharing others' content.
10% should be promotional content.
While this infographic created by SnapRetail is aimed at the retail sector it can certainly be applied to nonprofit organizations and frankly any type of brand.
My colleague Brian Carter recently shared his thoughts on this infographic and suggested that organizations may want to tweak the trifecta.
If you don't have a lot of time, it can be very challenging to produce 3.5x as much content as you curate. Carter suggests making it 70% curated content and 20% original, "because good original content takes strategy and time to create." Carter also says that you can experiment with making it 50% curated content and 20% promotional.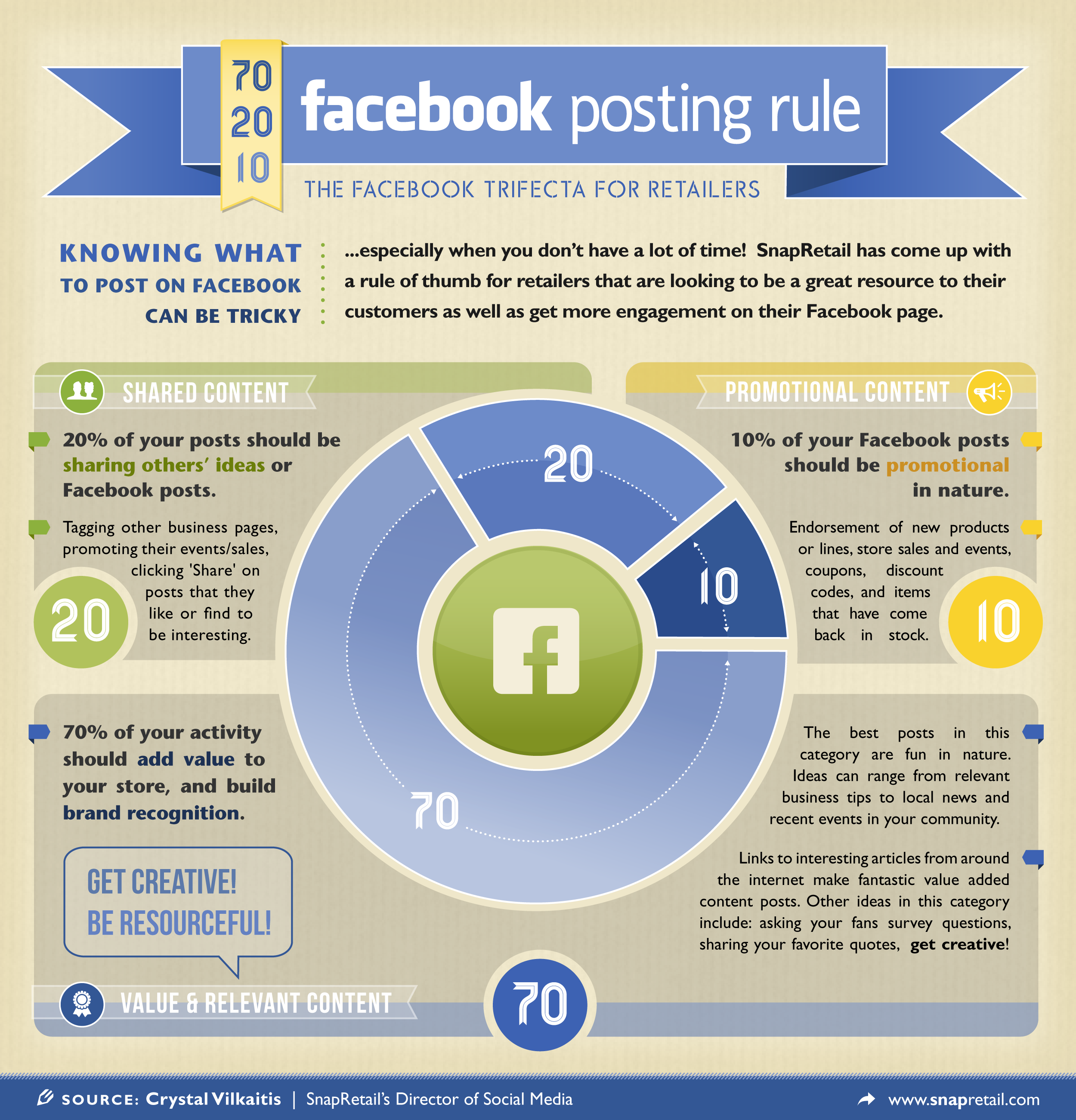 What Facebook content tips have worked best for your nonprofit?