We hope all of our readers on the East Coast are safe and sound after Hurricane Sandy. I also wanted to share Cynthia Samuels, (who runs the Care2 Cause Channel) terrific compilation of resources on how folks can help in the aftermath of Hurricane Sandy. Check it out and let me know if you have additional resources to add.
American Red Cross: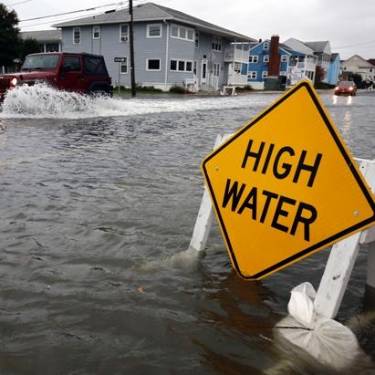 Mobile $10 donation: text REDCROSS to 90999.

Give Blood (They've had to cancel well over 100 blood donor events because of the storm.) To schedule a donor appointment: Call 1-800-RED-CROSS
Facebook Global Disaster Relief page: all kinds of information and helping opportunities

Craig Newmark of craigslist and craigconnects is offering to match any donations made through his fundraiser (funds will be distributed to the Red Cross, Feeding America, the National Wildlife Federation, and other groups).
NE Options:
For animals, services offered through:
Focus on kids:
If You Can Code, Here's How To Help During Sandy's Looming Aftermath
Google Person Finder – Embed in Your Site
Jewish Federation Hurricane Sandy Relief Fund
Union for Reform Judiasm Disaster Relief Fund
Donate at www.SalvationArmyUSA.org OR

Call 1-800-SAL-ARMY (1-800-725-2769) OR

Text the word "STORM" to 80888 to make a $10 donation through your phone
Search for open shelters where you can volunteer by texting: SHELTER and a Zip Code to 43362 (4FEMA)