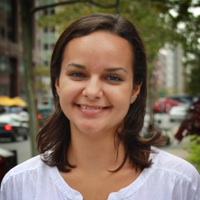 In preparation for the November 9 Give to the Max Day, nonprofits in the DC, Maryland and Northern Virginia communities participated in person or tuned into the live stream of a one-day online fundraising workshop with the industry's top experts.
Beth Kanter kicked off the event with a campfire story setting, sharing insight from her experience as a free agent fundraiser. It took a lot of hard work, but after conducting several online fundraisers, she found a few key elements for success:
Designating a cheerleader—have someone who is passionate about your cause, take it and run with it. If they feel like they own it, they'll spread the story, and encourage others to donate.
Gather your tribe and rally the base—have a few people commit to supporting you when you're ready to take this off the ground. Get them excited, and give them tasks on what they can do to help you fundraise.
Close the circle with thank-yous and light touches that aren't asks—it's not a good idea to take someone's money and forget about them. After they donate, come back with personal thank-yous and show them how their donation directly affected the cause with stories, photos, and videos. Keep checking in with this kind of information to help you create stronger relationships that can eventually win them over to be cheerleaders for you someday.
She closed her session by expressing the great benefits nonprofits will have by participating in Give to the Max Day; the skills and experiences acquired will benefit nonprofits in the long run, way past Give to the Max Day.
"Participate. Then be prepared to be surprised," she said.
Katya Andresen (from Network For Good) took the second session deeper into the essentials for good storytelling and shared many of the same sentiments. She said the best stories focused on just one person, "one heartbeat," instead of how a situation affects thousands of people. "Statistics on nonprofit websites are like the Dementors in Harry Potter. They suck the life out of it."
By honing in on one person's story, the target audience can develop empathy. She told Rachel Beckwith's story, a 9 year-old girl who started fundraising for charity: water. After her sudden and tragic death, her story spread and soon thousands were moved, donating in her name. They helped surpass her goal of raising $300 with a total of $1,271,713 donated by the time the campaign was closed.
In her second story about sea-monkeys, Katya showed us how people mimic the behavior of others. She advised individual fundraisers to "prime the tip jar" by donating to their own fundraisers and asking core supporters to do the same before the fundraiser is launched. That way donors will see the kinds of donations that went in and will more easily copy that behavior.
The event wouldn't have been complete without a special appearance by Gary Vee. He surprised participants with an on-point, "gloves off" three-minute video about how nonprofits should develop relationships with influencers. He said there needs to be context, not just mundane pitching, in order to truly gain an influencer's trust.
Jocelyn Harmon gave a presentation appropriate to close out the day: how to thank your donors. Thank-yous need to be persona, tangible, emotional/creative, about the donor, and fast. It's important to show you're donor that you understand the worth of their investment, and make them feel they've made a good choice.
For more tips from the training session, visit the Give to the Max blog.
*Ifdy Perez is the Community Manager for Razoo, a social fundraising platform for nonprofits.