Ever wonder how your organization's website traffic compares to other organizations? Google Analytics just released some great data after analyzing hundreds of thousands of websites between November 2010 and February 2011.
Check out Google Analytics Website Data
Compared to a year ago, websites have seen reduced page visits and average time spent on sites. The average user spends about 5.23 minutes on a website. In 2009, users spent 5.49 minutes on a website.
The good news is that bounce rates were slightly down from 2009 averaging 47% in 2010. The UK's bounce rates were the lowest at 41.5% followed by the US's bounce rates at 42.5%. China had the highest bounce rates at 58.2%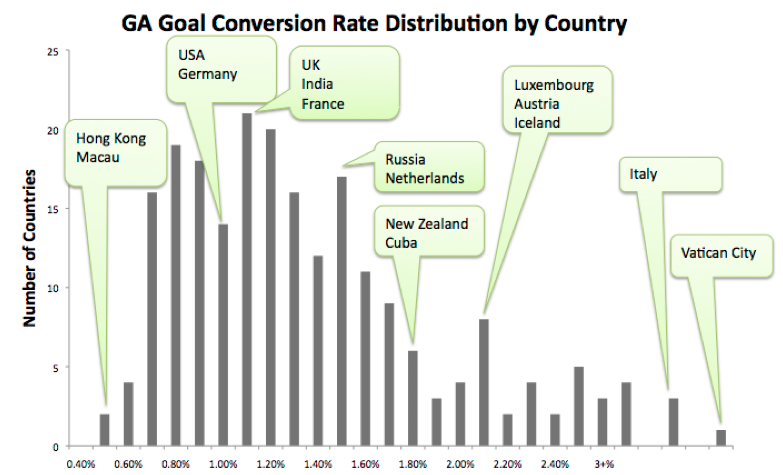 CPC (Cost Per Click search) generated the most web pages viewed with an average of 5.6 page views per web visit. Interestingly Direct Traffic only generated 4 page views per web visit. Referrals generated 5 page views per visit and organic search generated 4.9 page views per visit.
Direct web traffic accounted for 36.8% web traffic a .3% increase from 2009. Search engine traffic accounted for 27% of web traffic up 1% from 2009. Referrals accounted for 21% of web traffic down -1.6%.
Overall, the US's conversion rates was about 1%. The highest conversation rates were seen in the UK, France, and India at 1.2%.
How does your organizations' web analytics compare?