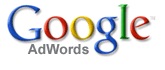 With a content network that reaches over 75% of unique internet users in more than 20 languages and over 100 countries, Google AdWords can be a powerful marketing tool. Though the efficiency of the program continues to be debated, Google Grants could offer your nonprofit free ads and assistance setting up an account! It should be noted, however, that while Google Adwords is one potential source of advertising for nonprofits, the volume of response from its campaigns to date have been lackluster.
Google provides the reach, but it is up to you to write an ad that pulls net surfers in. Just how exactly do you go about writing an ad with a low cost and high ROI? An article from SiteProNews, by Leighton James explains 10 costly mistakes to avoid when launching your AdWords campaign.
We've taken this advice from SiteProNews and added a nonprofit twist. If you need more detail on what not to do, make sure to check out the article. Otherwise, read on for our modified list of the do's and don'ts of writing an ad for Google AdWords.
1. Create a short list of targeted keywords: Generic terms lead to high fees and low ROI. Instead of writing a long list, take time to identify your target group beforehand and think of terms that will appeal directly to them. Online strategist Riche Zamor highlights the importance of conducting keyword research prior to launching an ad. Though you can pay someone to do this for you, MSN and Google offer free tools to do your own research. Cross checking keywords with multiple search engines to see the number of results and types of ads that it generates is also a good idea. Another aspect to consider that may not come to mind is seasonality. Google Trends allows you to see how keywords fare over time and to pinpoint when during the year searches for the keywords are most popular.
2. Identify what is unique about your nonprofit: Identify your marketing strategy and highlight what sets you apart in your ad. Conduct a competitive analysis of the organizations you will compete with using the selected keywords, and look into possible variations of your selected keywords until you find a combination that places you in the first several ads that appear. If you need ideas for related keywords, Google's Keyword Tool allows you to search for synonyms and get new keyword ideas.
3. Use keywords in your ad text: Good ads spell out exactly what they are promoting. Well-placed keywords in both the title and body of the ad ensure that when people click they know what they are getting.
4. Direct users to the specific area of the site, not the home page: People want to find what they are looking for without hassle. Directing potential donors to your donation landing page makes it that much easier for them to give. Links to your home page can be helpful if you are working on brand name recognition, but otherwise direct people immediately to the relevant page that matches your ad.
5. Separate ad groups: Split up your keyword buys into different categories. For example, you could have one ad group devoted to recruiting activists, and another for reaching out to recruit potential donors. This distinction allows you to better track the progress of each campaign.
6. Take advantage of single ad groups: Keep everything organized by creating containers to hold related ad groups. Keyword buys that relate to each other can be grouped into logical categories that will help you organize, but more importantly that allow you to track the success of each keyword.
7. Use various phrase keyword-match types: Selecting various keyword types allows you to either expand or refine when your ad appears.
The

negative keyword

option lets you select keywords for which you don't want your ad to appear.
The

phrase match

option allows your ad to appear only when terms are searched in the order you have specified.

Broad match

is less specific and targeted, and can incorporate related or relevant keywords.
8. Use the AdWords ad serving service: This provides a platform that displays ads with highest click-through rates more frequently than ads with lower rates in the same ad group.
9. Track your results: Which keywords were successful and which didn't get results? Take advantage of Google Analytics to get in-depth reports on various aspects of your campaign. Use it to assess and evaluate your performance. Was it successful? Did it meet or fall short of your goals? There are many ways to track success, some more sophisticated than others. Google's Website Optimizer is a tool used to track your progress.
10. Modify bids before entering the contact network: AdWords allows advertisers to set different bids on the content network then appear on the search network. By modifying bids you can potentially pay less per click while still getting the same amount of traffic.
After researching Google AdWords, we realized we should write a follow-up on Google Grants. Check back soon for an article covering one nonprofit's account of their experience with the program. Just how well did it work for them? Was it positive, negative, or a mix of both? Was the lower cost worth the extra time?