SXSW was a total whirlwind filled with some of the biggest thought leaders discussing social media (of course) but also about the power of online fundraising and crowdsourcing. While many nonprofit campaigners didn't make SXSW this year, we at Care2's Frogloop and some of our guest writers attended several sessions. What were the key take-aways at this years conference?
When building a fundraising campaign via crowsourcing:
Build personal relationships with people first.
Don't treat potential donors like an ATM machine.
Keep expections simple. (Editors Note: This was part of a live discussion between Beth Kanter and Mark Horvath of the Invisible People project).
Check out more nonprofit campaigner take-aways below.

Michael Cervino, Beaconfire: For online campaigning, a whole new world of tools and tactics is opening up for nonprofits as the commercial sector invests in social media, social networking and more sophisticated UI experiences. I saw dozens of new services and tools at SXSWi of which nonprofits could take advantage. But at the core of whether any of them will make a difference was a pervasive question by many in the sessions: What is your nonprofit's story and why should constituents care? If we can't answer this question in spades, no new tool in the world is going to help you build your base, improve your advocacy and raise money for your cause. Be authentic, be transparent, and be relevant before you start worrying about being "cool" or "edgy."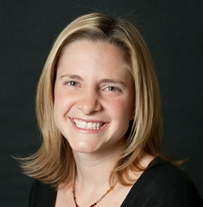 Michaela Hackner, Forum One: Community is king - both online and offline. It's the way we not only identify ourselves, but most importantly a true vehicle for change. Our communities vet good ideas, apply the "trust" layer, and motivate us to take action. It is the groundswell of communities that provides the momentum and sustainability for social change. This week has reminded me that the power and benefits of getting communities together in person shouldn't be overlooked. Human contact leverages passion that sometimes gets lost online. It re-energizes and inspires. It reminds us why we do what we do. For me, I'm excited to get more involved with my local community when I get home, and apply those local lessons on a global scale.

Clint O'Brien, Care2: It was a scary revelation that both AOL and Demand Media are using the same mechanized approach to creating content. As I understand it, first they use an algorithm to detect what people are already talking about a lot on the Interwebs, then they assign writers to blog about those matters. Talk about an echo chamber! That's just pandering, not journalism. It will dumb down everybody, even if it does generate a lot of page views. At this rate, advertisers will no longer be impressed by sheer page views as a significant metric. Nor should they be. This may create an opportunity for nonprofit and progressive media organizations to better differentiate themselves -- i.e. by continuing to offer serious and original reporting, rather than just regurgitating the same blather that the panderers are putting out.

Geoff Livingston, Zoetica Media: Crowdsourcing as an ethos seems to be hot, but tactically there seems to be no rhyme or reason to it. That's because tactics and inputs vary widely, and the word itself is very loosely defined online. Community management and intelligently harnessing the crowd to productively guide the crowd towards a useful solution will become necessary skills for online managers who want to be successful engaging their extended nonprofit communities in this manner. One great example of that were the CauseLabs at SXSW to end hunger. They intelligently used breakouts to produce solutions on real problems.


Shireen Mitchell, Digital Sistas: Crowdsourcing social change still needs to be managed. The crowd is only one aspect of progressing to change utilizing social media.

Holly Ross, NTEN: Open up! If the RNC can use an open source Content Management System and the New York State Senate can publish everything they do with a Creative Commons license, then we have no excuse not to make every aspect of our work more accessible to our funders, supporters and clients.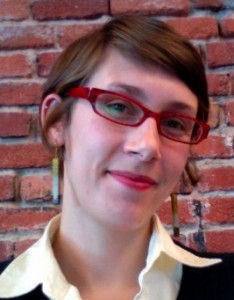 Amy Sample Ward, NetSquared: What struck me this year about building strategies, whether for a campaign or an organization, were the pros and cons around using processes like crowdsourcing. My session focused on this directly, but so did quite a few others from various sectors and perspectives. What this highlights to me is the need to really understand the value proposition in your communications, campaigns, and calls to action. Crowdsourcing is about offering some peer-to-peer or individual-to-crowd spotlight and attention in exchange for work, knowledge or other contributions. The value of participating has to be explicit to garner participation. The same goes with the calls to action your organization may promote, the communications you put out, and everything else. The value exchange happens in real time, is on-going, and can be modified or iterated upon. How can the value exchange between your community and your organization do the same?
More Resources:

You should follow Frogloop on Twitter.