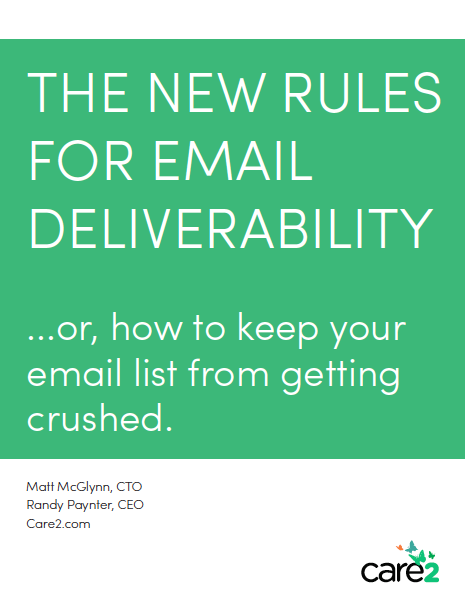 At Care2, we spend a lot of time thinking about email deliverability.
Why? Because organizations can have the best email marketing strategy, endless budget, and the most engaged subscribers of all time and they still won't reach their goals if their emails are marked as spam.
It sounds easy: just make sure you aren't spamming people, right?
In reality, the increasingly restrictive policies of your Internet Service Providers make it impossible to continue with mailing practices that worked a few years ago. And if you don't keep up with these changing practices, the penalties are severe.